My laptop is not turned on and I'm not online till I'm done with my priorities for the day. That is a tall order! You normally catch me online late in the afternoon, and off as soon as my husband calls me to let me know that he is on his way home from work. That would signal me to head on to the kitchen and start cooking for dinner. I really don't spend much time on the internet. If I can only  wake up at a normal time, maybe I can be online longer. For now, it has to be this way.
Dropping EntreCard is one fun task to me. It's a leisurely, no brainer task. I get to read the blogs that interests me, and see different images that I would otherwise not see if I didn't bloghop.  I enjoy doing it. Except …….
When I stumbled upon a site and my heart started to beat so fast. Suddenly,  I was reading a post that was mine, on someone else's site. And yes, that is a paid post. A paid post that I wrote only a few hours back.
It's plagiarism at it's finest! I would not have been as furious if not for the fact that it was a paid opportunity and this person was going to earn out of what I have written. That is not fair.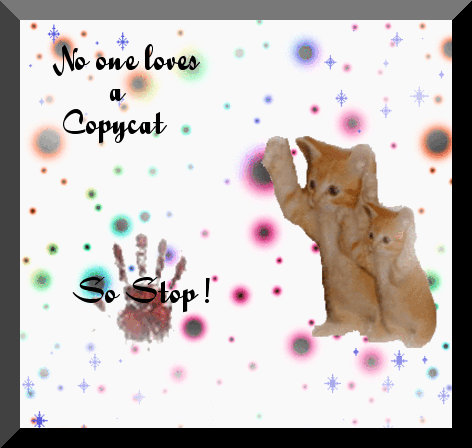 That is the reason why the feeds of my three blogs are set to publish only a summary. There are a lot of scrapers out there and if they have to copy my posts, I might as well get the link and traffic.
This was what I was upset about as I have written here a few days ago.
You'll never know what to expect from people. They can present themselves like they are angels but…
They say that imitation is a form of flattery, but no thanks, I'm not flattered.
To all of you peeps out here in the blogging world, beware… this copycat may have stolen one or two of your paid posts or interim posts already. This person's site is loaded with content not originally written and are copied from various sources. Care to know who?